The foundations are set.
And the
really good
stuff is about to come.
It's no secret Bupa is evolving through digital transformation. We're maintaining our business fundamentals while adapting to new trends and innovations in order to change healthcare for the better: designing products and experiences that know and guide our customers, helping them get well and stay well. 
This is not just a deliverable: we're creating an integrated ecosystem to support the needs of our business - one that places the customer at the heart of everything we do and delivers radically simpler, personalised and more relevant experiences.
As our customers' expectations continue to rise, demanding continuous improvement and innovation in the products and services they use, we need to make sure we are evolving to meet and exceed them.

Our Strategy

Our ambition is to be the most customer-centric healthcare company. It aligns with our strategy to change the future of healthcare for the better, for the people and the planet. And we're all in to make this happen: to challenge the status quo, to think differently, work differently, innovate, keep finding better and more sustainable ways to operate, while making great things happen right across all our business.
Edison Academy and Community – a key enabler of our Digital and Data strategy
Edison is our global home for data learning and collaboration. We strive to make our data safe and secure, but also accessible where it makes sense. To allow for that we're building a build a data informed culture to not only analyse and share data insights and make data-driven decisions, but also better understand, attract, and retain our customers in a modern healthcare landscape. With over 1000 members just in APAC, there's lots of events, discussions and Q&As to support this.
Edison Academy is how we bring this to life. Our people have access to a series of self-paced online learning pathways aligned to specific business needs and focussed on engagement, data visualisation and data storytelling. We're improving data literacy across the business with practical challenges, immersive experiences, mentoring and bespoke masterclasses. There's also opportunity for externally recognised accreditations.
We're making lives better
Everything we do is for one simple reason: we want our customers to live longer, healthier, happier lives. We work hard to connect things for them, helping them keep track of their health and care. This means that you'll be right at the heart of creating new products, richer content and bold new strategies.
Now it's your time to thrive in an industry that's making a difference to the way people live. Health is rapidly emerging as the next big thing for digital-savvy innovators. Your talents will be applied to something that's meaningful to our entire society: delivering health innovations that improve the quality of life.
We're bringing together broad expertise to offer far-reaching services to benefit people's health and mental wellbeing. This means variety of challenges and wide range of projects and businesses you'll work across.
Tech is pivotal to executing our ambitions and delivering projects. We use AI, machine learning, cloud engineering, surgical robots, 3D scanning and wearable devices.
And our tech stack looks like this - AWS, Azure, C#, .NET, SQL, Python, Power BI and more!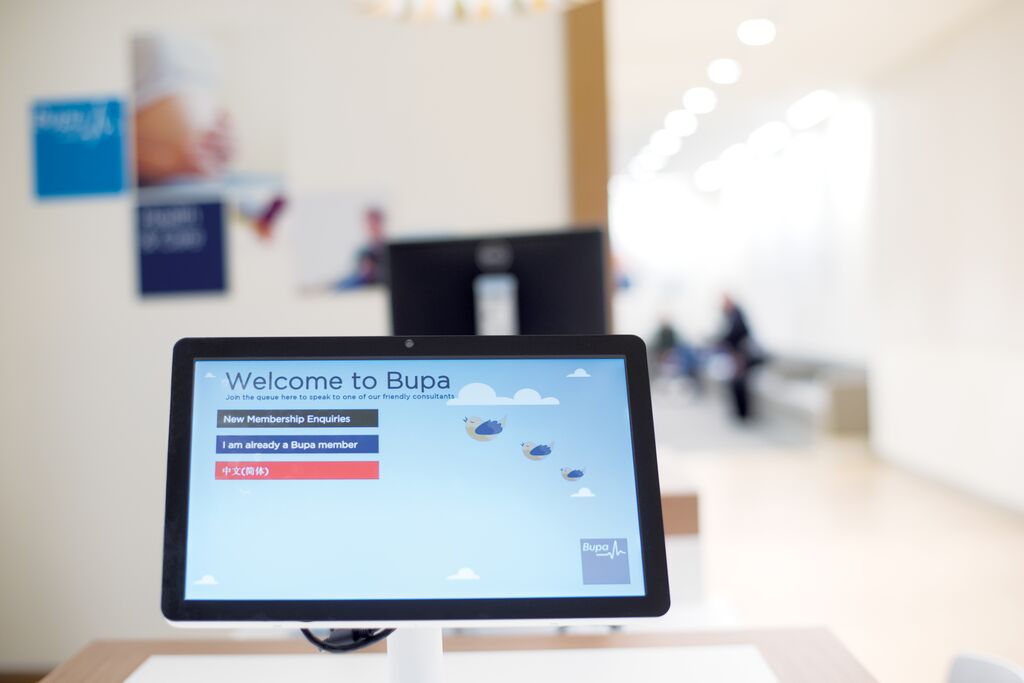 Our Culture and Working Life
We're a welcoming lot, no matter who you are or where you've come from. We welcome all talents and backgrounds and embrace our differences, so you can bring your true self to work. We champion diversity and we celebrate people - representing the communities and customers we serve. We understand the importance of a healthy working environment, backed-up by some amazing health benefits, both mental and physical.
With remote and hybrid working arrangements and offices across Australia in both city and rural areas you can choose the lifestyle that suits you and your family.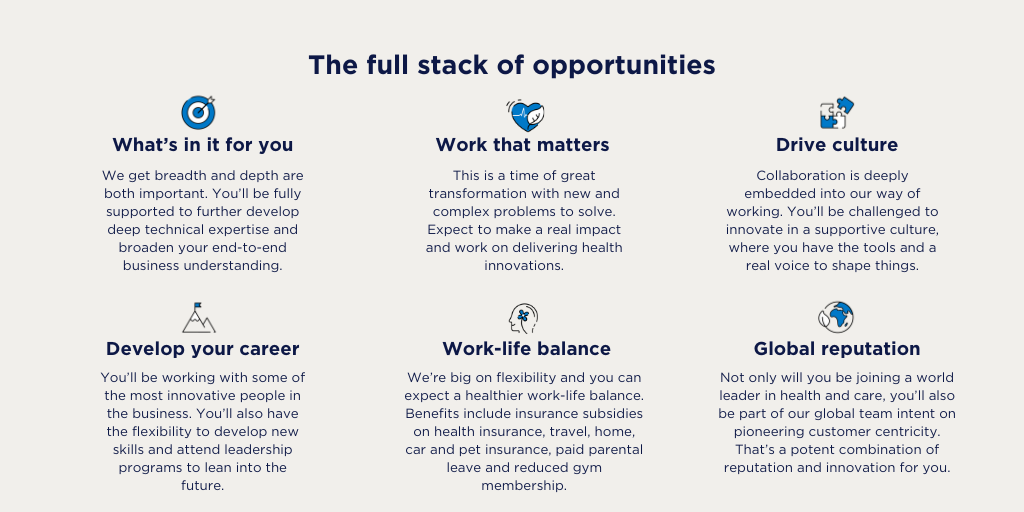 Viva Healthier and Happier
We're a global people business that has been caring about health and happiness since 1947. Together, we're building our future on our shared values of being brave, caring, and responsible. We want to support our people to be the healthiest and happiest versions of themselves.
Our comprehensive global health and wellbeing program for our employees Viva Healthier and Happier does just that. It includes all aspects of health – from mental and physical, to financial, social and environmental wellbeing. Click here to learn more about our benefits and wellbeing.

We're accelerating into the future, and we want you on the journey with us! Come and be at a heart of it 💙
Job Alerts
Don't see a role that's right for you? You can sign up for our job alerts and we'll make sure to let you know when the right one comes up.
Join Our Talent Community
Looking to shape a brighter future for everyone? Sign up to our talent community and be the first to learn about new roles.
Join Now